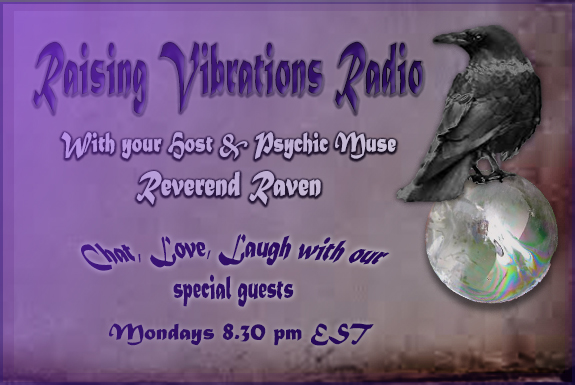 Tonight on Raising Vibrations Radio along with Three Points of Light and Smallelk Sacred Energy gather together in one place to do a healing circle for our friend Roger Briggs and anyone else who needs help with alignment of their mind, body, and soul. As it says in the bible and other spiritual teachings ( as you know we honor all here) it states that where at least two or three gather with positive intentions and firm believe so it shall be. So please join me Reverend Raven, MamaD, Jennifer and Dolores  coming together as one entity to create loving healing energy for our amazing soul brother Roger Briggs and his whole family.
Please feel free to call in and share your awesome energy with us all. AND if you need help with anything that may be going on with you feel free to call in for help. That is what we are here for. As I always say we are all here just walking each other home. If you feel the strange energy , struggling, stuck in one place, or need a healing please call in or let us know in the chat room. Our goal tonight is to be here for all. We all care and love each and everyone of you.
Special thank you for MamaD and Jennifer's Journey for bringing this to my attention of this beautiful energy to help people. Also a special thank you to Dolores Smallelk  agreeing to share her amazing shamanistic energy with the circle.
To contact MamaD
 :  http://angelmeadows.intuitalks.com/   Jennifer's Journey  
: http://www.jennifersjourney444.com/   Dolores Smallelk Sacred Energy
 : http://sesacredenergy.intuitalks.com/
So sit back relax and do call in and ask your questions. We really believe in all of you and want to see you succeed in every aspect of Raising your Vibrations. Don't forget to check out  Reverend Raven's website :http://www.thereverendraven.com and be sure to like our Facebook pages:https://www.facebook.com/raisingvibrationsradioand https://www.facebook.com/pages/Reverend-Raven/986964157983526?fref=ts .Also be sure to check out our website :http://www.raisingvibrationsradio.com  Thank you for all your support and we love you all. {{{{Hugs}}} <3